Watch Now
Click below to watch Bố Già (Dad, I'm Sorry) using your favorite streamers.
Film Reviews
Click below to read why Bố Già (Dad, I'm Sorry) is a must-watch!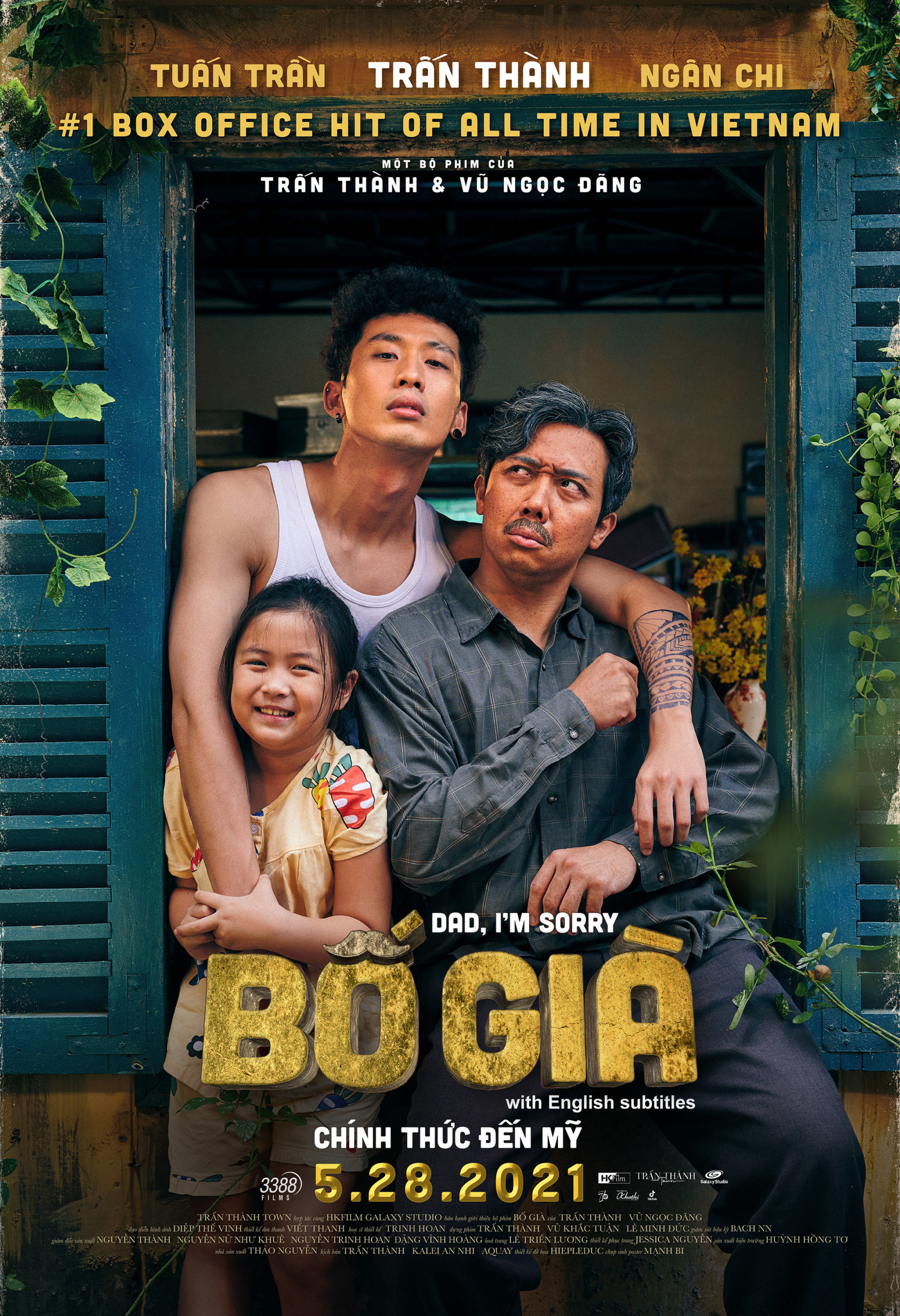 Bố Già (Dad, I'm Sorry) Trailer
The #1 box office hit of all time in Vietnam and the first Vietnam film to break $1M at the U.S. box office, Bố Già (Dad, I'm Sorry), carries us into the soul of small-alley Saigon life through Ba Sang (Trấn Thành), a chronic meddler whose heart is too big for his own good. Flanked by a hyper-dysfunctional family, Ba Sang sacrifices day-to-day to preserve the tenuous balance between his bullying siblings and his rising YouTuber son. When family cracks rupture, Ba Sang slips into a predicament that threatens to rip his family apart. Bố Già (Dad, I'm Sorry) is a freshly endearing, meaningful story about tangled family dynamics that masterfully depicts the specific complexities of Asian cultures, patriarchy and family obligations.
"Bố Già (Dad, I'm Sorry)" crossed $1M at U.S. boxoffice, becoming the first Vietnamese-produced title to reach that milestone.
"Bố Già (Dad, I'm Sorry)" is Vietnam official entry for 2022 Oscars.
Director: Vu Ngoc Dang, Tran Thanh
Producer: Thao Nguyen
Cast: Tran Thanh, Tuan Tran, Ngan Chi
Genre: Comedy, Drama, Family
Run Time: 128 minutes
Where to Watch
Click below to watch this movie using your favorite streamers.