Watch Now
Click below to watch Kiều using your favorite streamers.
Film Reviews
Click below to read why Kiều is a must-watch!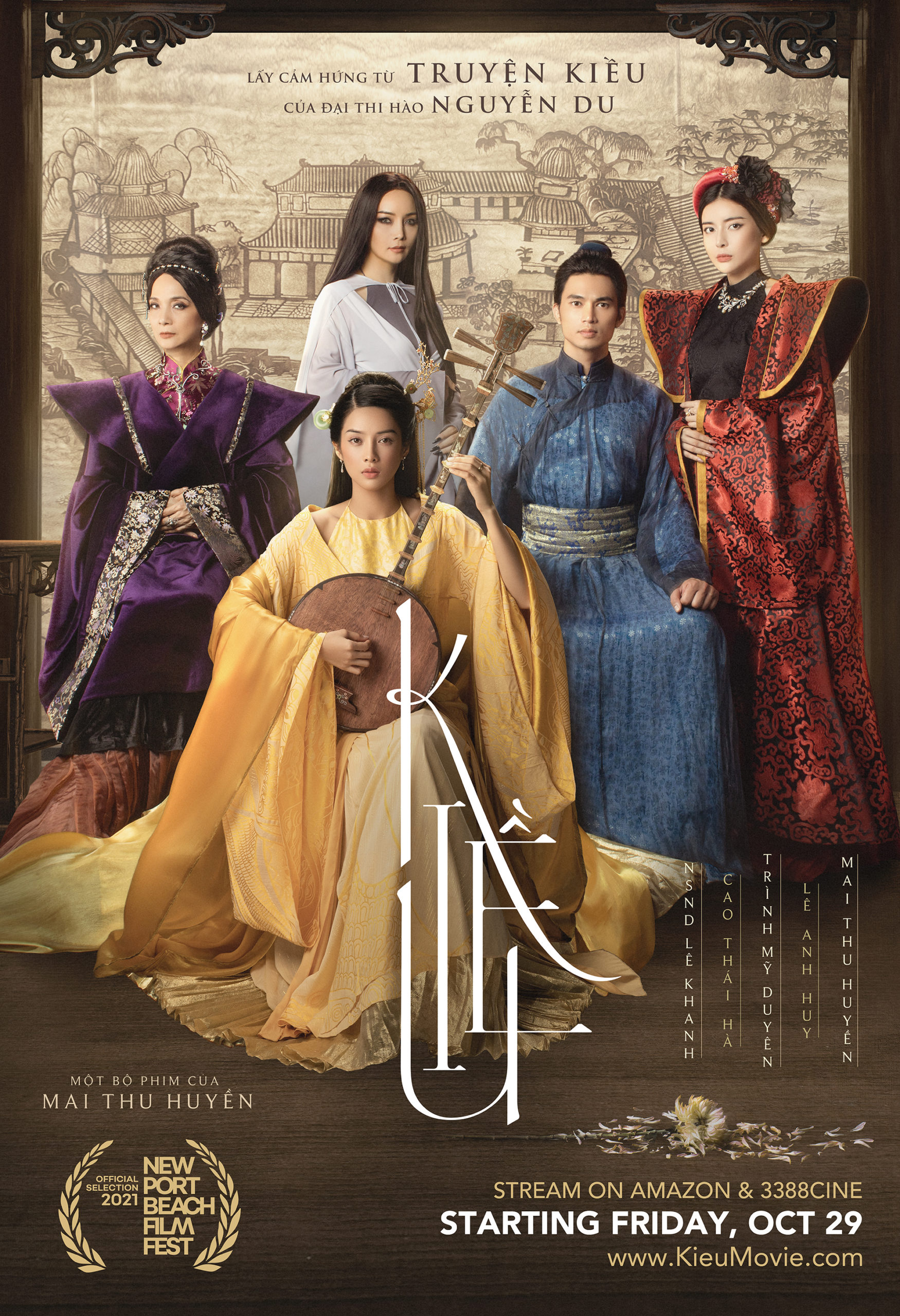 Inspired by the most famous Vietnamese literary classic of all time, The Tale of Kiều by poet Nguyễn Du, this female-driven film is a story of a filial daughter who agrees to wed a stranger to save her falsely imprisoned father and brother. Unbeknownst to her, this marriage is a deceitful façade to force her into sex labor at a brothel where her talent and beauty spawn cruel jealousy, unwanted obsession and lustful admiration. Pushed into an emotionally wicked and twisted journey, she must decide whether to fully accept or defiantly challenge her Fate in life. With lush cinematic work portraying achingly romantic landscapes of Vietnam, Kiều is a profound juxtaposition of the suffocating conditions of women in a feudal regime and the beautiful empowerment of human liberation.
"Kiều" made a splashy U.S. debut as the selected Vietnamese Spotlight film at the 22nd annual Newport Beach Film Festival.
Awarded 'The Most Outstanding Film of the Year' at the 'Once Upon Vietnam' awards event, sanctioned by the Asian World Film Fest.
Official submission of the 2022 Golden Globes and an official selection at the 22nd Vietnam Film Festival.
Director: Mai Thu Huyen
Producer: Mai Thu Huyen, Tran Buu Loc
Cast: Trinh My Duyen, Le Anh Huy, Cao Thai Ha, Mai Thu Huyen, NSND Le Khanh, Phuong Thanh, Hieu Hien, Long Dep Trai
Screenwriter: Phi Tien Son
Genre: Romance, Period, Drama
Run Time: 88 minutes
Watch Now
Click below to watch Kiều using your favorite streamers.
Where to Watch
Click below to watch this movie using your favorite streamers.